i image sign trading (AS0324191-K)
I IMAGE SIGN TRADING is a wholly-owned Bumiputera business established on 29th September 2009.Registered under the Companies Commission of Malaysia (SSM) Ref: AS0324191-K. The company is conducting transactions in the field of advertising such as creating & installing light box signage, billboards, adverts, electrical engineering, electronics, mechanical and indoor and outdoor advertising.
The company is founded on the high demand and demand in the traded resources.Besides that, the establishment of this company will further enhance the economy in the country and be competitive and comparable to other businesses in particular.
Business Start Date : 29 September 2009
Registration date : 29 September 2009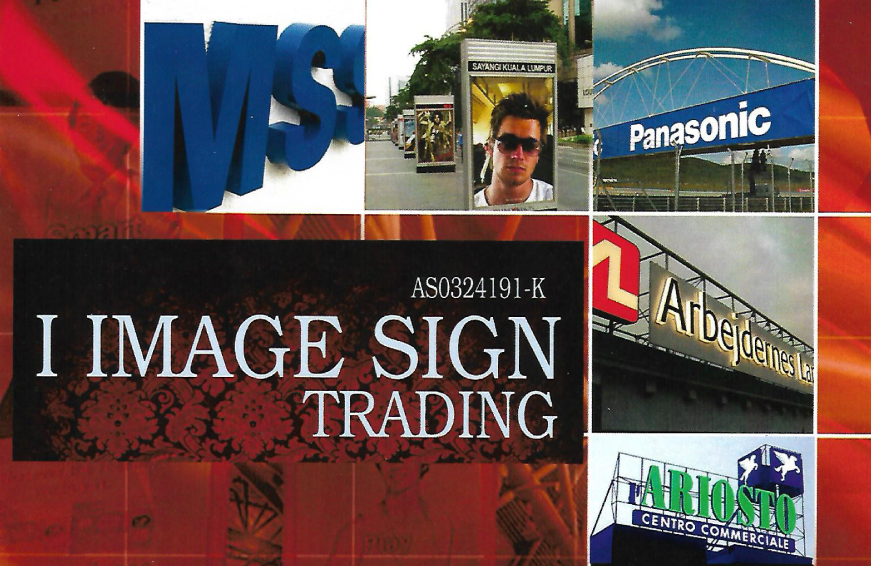 We strive to provide the best service in the business as well as focus on quality, accuracy, and customer satisfaction.