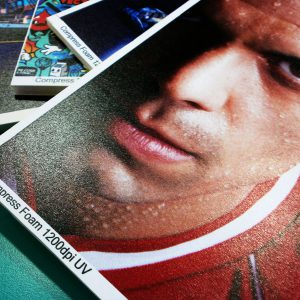 Material Size (Maximum) : 4′ x 8'only
New technology with 1200DPI resolution with HP-UV ink
Flat Bed Printing on Compress Foam Sheet.
Soft & light – foam type.
Solid foam type only 5mm / 6mm – not normal thick and bulky foam type.
Easy to cut by using cutter.
White base availabe.
Price mentioned are EXCLUDING the material cost
Please do select the material for the finsihing method to avoid any delay on printing pocess.
** Minimum : 10sqf Charges
** Material price is charged according the whole piece of material and the unused material will be returned to customer **
** Refer to our Terms & Conditions for Printing on Flat Bed
Images are Illustration Purpose Only
** actual output may vary from the color/texture on your screen due to monitor colour restrictions
(there are many factors that may affect colour perception, especially as seen on computer devices)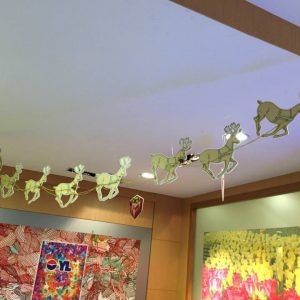 Material Size (Maximum) : 4′ x 8'only
New technology with 1200DPI resolution with HP-UV ink
Flat Bed Printing on Compress Foam Sheet.
Soft & light – foam type.
Solid foam type only 5mm / 6mm – not normal thick and bulky foam type.
Easy to cut by using cutter.
White base availabe.
Price mentioned are EXCLUDING the material cost
Please do select the material for the finsihing method to avoid any delay on printing pocess.
** Minimum : 10sqf Charges
** Double-Sided Printing **
** Material price is charged according the whole piece of material and the unused material will be returned to customer **
** Refer to our Terms & Conditions for Printing on Flat Bed
Images are Illustration Purpose Only
** actual output may vary from the color/texture on your screen due to monitor colour restrictions
(there are many factors that may affect colour perception, especially as seen on computer devices)