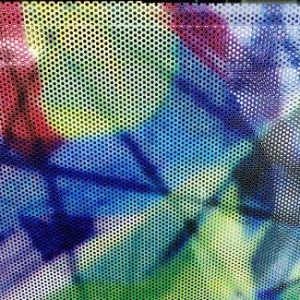 Perforated Sticker – tiny hole along the sticker.
1 side which has no graphic that could see through the other side that had printed graphic on it – Black colour is the sticky glue side & Graphics printed on white colour surface side.
For the graphic side could not see through the other side clearly – only able to see the graphic.
Normally will be used on Busses windows or Monorail Windows.
Not encourage to have lamination on Perforated sticker.
** Minimum : 20 Sq ft **
** Material Size : 48″
** Waste Material : RM 1.60 / sq ft**
** Must not be stick on rough, dirty, oily & uneven surface. Must stick on Clean & flat surface for better effect **
Remarks:
Our Company will not be responsible for any inappropriate installation method, especially for reversed printing on clear sticker that paste on back surface of any clear panel. As most clear panel's surface condition itself might be covered with dust/oil/additional coating and etc. which are the main factors that will caused the clear panel's front view effect with blur, roughness, peel off and etc.